How to Mitigate and Avoid Conflict as a Property Manager
By Amanda Cohen on March 18, 2019
Even though being a property manager is a great career, it definitely comes with plenty of risks. Obviously, the risks are somewhat variable depending on the property that you are in charge of. For example, being a property manager in a college town is much dicier than being a property manager in an upscale building in New York City because you are dealing with younger adults who live a very different lifestyle and have a different financial situation than New Yorkers in a nice high-rise apartment building.
Regardless, risk is inevitable and you need to be as informed as possible when dealing with tumultuous situations. Not sure where to start? I'm here to help. Let's just get into the nitty-gritty of the risks you have to deal with as a property manager and how to properly work your way through these situations.
The last thing you want as a property manager is a tenant who is always late in paying their rent, who is disrespectful of the property, or who conducts illegal activities on your property. To avoid these situations, and many more rough events, you should have your tenants go through an intensive screening. I'm not saying that you should require potential tenants to get fingerprinted, but you should have them fill out an application that gives you permission to conduct a background check and a financial screening.
If you are a property manager in a college town, most potential tenants will have their parents pay their rent. If this is the case, ask them to get whoever is paying the rent to submit a credit score or prove that they can pay by giving you check stubs that show that they have a certain salary. If the person applying to live on your property is not in good financial standing, you can also talk about making sure that they have a guarantor so that your pocket is always filled on time with rent money.
Even though you will be conducting a background check as a part of the application process, be sure to include a portion where the applicant can tell you if he/she is in poor criminal standing or has been convicted in the past. Not only will this potentially save you time and money, but if the applicant lies on the application and then the criminal background check shows that he/she is lying, you can see that this person is not honest and you probably should not allow him/her to reside on your property.
If he/she is honest, interview them to see if he/she has learned from his/her mistakes and to get all of the details that you need to make an informed decision as to whether or not they should be allowed to live on your property. Depending on the crime, if applicable, you can also see if they have misused money in the past or have conducted a series of illegal activities. However, be sure to allow him/her to explain what happened if this situation does occur.
Another great way to avoid conflict with your tenant and/or to mitigate conflict with your tenant is to have a well-written, no loop-hole lease that you both have to sign and must get notarized. Even if you don't think it's necessary to hire a lawyer to make sure the contract is perfect, I promise you it's necessary. Spending a few hundred bucks on a lawyer now will save you lots of anger, money, frustration, and long nights in the future.
If your tenant ever tries to make a late payment (without reason), or moves out unannounced, or destroys the property in any way, point out exactly where he/she violated the contract and tell him/her if he/she doesn't cooperate that you aren't afraid to get a lawyer involved. In addition, work with a lawyer that you trust and have built a relationship with. If you build a strong, trustworthy relationship with a lawyer, they are more likely to give you sage advice without charging you ridiculous prices.
The bottom line is that regardless of which population your property caters to and regardless of what stage you are at in your property manager career, you need to protect yourself. You don't want to be a property manager that resembles a dictator, but don't let your tenants walk all over you either or else they will start to disrespect you and won't pay their rent on time and then you're out of money.
If you're working with college students, make sure that you always require a guarantor and make sure that you set up an easy-to-use, quick payment system so that they can pay their rents without any issues and you can get your money the same way. Being a property manager is great, just make sure you protect yourself in the process! If everything I said above is in proper order, you hopefully will have very little conflict to deal with when working with your tenants. Good luck!
See if Uloop can help with finding College Student Renters
Discuss This Article
Get Student Housing News Monthly
Recent Classifieds
5 Photos
6 Photos
5 Photos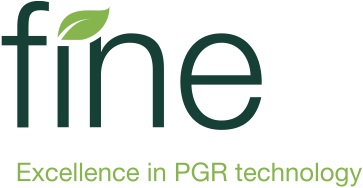 Finance & Production Coordinator