7 Questions to Ask Potential Tenants
By Lorena Roberts on April 10, 2019
Managing a rental property isn't always easy. In fact, making sure you rent to people who are responsible, respectful of your space, on time with their rent payments, and generally good people is enough to stress any rental property manager out. If you're renting to college students, you know how important it is to make sure you ask the right questions. But even if you're renting to young professionals, families, or senior citizens, it's just as important that you get all the right information from them before you seal the deal.
Surely you've been on the other side of things — at some point in your life, you've had to weigh your options and find a place to rent. Maybe that wasn't stressful for you, but many people find this process to be overwhelming, especially when you're in college. Renting is oftentimes the first "adult" decision that college students make. They decide to move into an eight bedroom house with some of their best friends and they think they'll be able to keep their heads on straight.
As you draw up a rental agreement and interview potential tenants, you should know what you're getting into. Before you allow some rowdy college students to rent your place (or a young family with multiple dogs), there are several questions you should ask beforehand:
1. Do you have references from previous rentals?
If you're not renting to a first-time renter, it's best that you ask for references. You'll want to talk to previous landlords to find out if they paid their rent on time, if they damaged the property, if they were noisy, etc.
2. Do you smoke?
If you don't want to rent to someone who smokes – you need to ask up front. Smoking inside can severely damage property. Wall paper, carpet, furniture, etc. Smoking inside causes the value of your property to go down, so if you don't want someone to smoke in your property, you need to make that clear before you do anything else.
3. Do you have pets?
Renting to someone with animals is another risk you might be considering taking. There's nothing wrong with asking about pets, weight, and whether or not they're destructive.
4. Are you willing to sign a one year lease?
If you don't want to continue dealing with trying to fill your rental property, you should request that your renters sign a one-year lease. This will keep you from having to go through this process more often than necessary. If you're lucky, your renters will agree to stay longer.
5. How many people will be residing here?
Do they have a long-term significant other who will be staying the night more often than not? You'll want to know exactly who's going to be residing in your property. So make sure to ask the questions before you sign off on the deal.
6. Have you ever been evicted?
When you're looking to sign a rental agreement with someone, it's important that you know whether or not they've been evicted before. That's a process you don't want to have to get involved in if you can avoid it, so try to eliminate this possibility up front.
7. What kind of work do you do? Is it dependable?
The last thing you want is a tenant who gets behind on their rent. So before you sign an agreement with someone to rent your property, ask questions about their work. Is it likely that they'll lose their job any time soon?
Additionally, there are things you should make absolutely, 100% crystal clear to your tenants before everyone signs on the dotted line:
1. The deposit:
Whether you require one month's rent in advance, or a $250 deposit, you must make this clear. Especially if you're renting to college students, they seem to be more dense than we all think. Make sure you go over the deposit requirements before you get too deep into sealing the deal.
2. Grace period:
How long do your tenants have to pay their rent? Is it due on the 1st of every month, no grace period? Some places will give tenants until the 5th of the month to write their check. Your tenants should be well aware of the expectations that come with renting from you before you agree to the terms. Your grace period should be explicitly stated both verbally and written down.
3. Renters insurance:
Do you require that your renters keep renters insurance? Surely you'll have some kind of insurance policy on your rental properties, but your tenants can also hold a rental insurance policy. This covers for several things:  replacing belongings that were either destroyed during a tragedy or things that are stolen during a robbery. If, for some reason, your rental property becomes unlivable for a period of time, if your renters have insurance, they'll be able to afford to live somewhere else for a short period of time.
4. Right of entry:
If you're going to need to get into your property, you need to be sure your tenants know that this can happen at any time. There are certain circumstances under which entering your property is allowed. You'll need to investigate how many hours advanced notice you need to give your tenants, if there are certain hours you can enter, etc.
5. Amenities:
If there's a hot tub or pool at the house and you don't want your tenants using it, you need to make sure this is discussed up front. Most college students will be under the impression that if it exists and they feel like they're paying for it, they're welcome to use it. Regardless of what your reason is, you need to make sure you're up front about what your tenants can and cannot use on the property.
Being a rental manager is a full-time job. If you have a career other than your rental investments, you'll need to stay organized and keep up with all your paperwork. It can be a very overwhelming process. When we come to this point in the year, as finals roll around and students start graduating and moving on to bigger and better things, landlords have to find new students to move into their empty properties.
See if Uloop can help with finding College Student Renters
Discuss This Article
Get Student Housing News Monthly
Recent Classifieds
5 Photos
6 Photos
5 Photos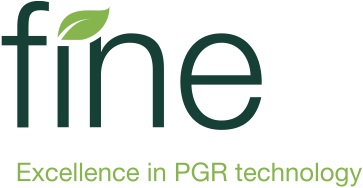 Finance & Production Coordinator