How to Choose the Best Tenants
By Victoria Robertson on April 18, 2019
When it comes to picking the right tenant for your housing complex, there are plenty of ways in which you can go wrong. Tenants can always lie to you, on an application or directly to your face, so choosing the right one can be quite a challenge.
That being said, there are ways to combat these challenges and ensure you're making the right decision for you and your housing complex. So, without further ado, here are six methods to help you choose the right tenant.
1. Perform a Credit Check
One of the first things to do when signing a new tenant is to perform a credit check on that individual. While a credit score shouldn't be the only determinant, it is a great starting point. This can help you to determine whether or not an individual is financially responsible, to see if they are in debt already or a liability to you in a financial sense.
Do they pay their bills on time? Are there any red flags that arise here? Again, many factors determine an individual's credit, but doing a quick check is a good way to get ahead of any potential problems.
2. Get Proof of Income
When you are renting to an individual, it's assumed that they have the money to pay their monthly rent. That being said, there are always circumstances that can arise in which people are late with their rent or don't pay it at all.
To get ahead of this problem, asking for proof of income shows you that an individual is employed, how much they are making on a monthly basis to determine whether or not rent is even doable for them and it gives you some security as to their ability to keep up with their rent and utilities
3. Run a Background Check
Yes, you can run a background check and weed out individuals with a criminal history. Of course, the circumstances are up to you as to what you'll allow and what is a deal-breaker, but this is a great way to keep crime out of your housing complex.
Again, the discretion is totally yours, and this gives you an extra sense of security when allowing strangers to live in your housing complex.
4. Get Their Living History
In addition to credit information, proof of income and background checks, you can also ask your tenant for their housing history. Have they previously rented? Were they a homeowner? Did they live with their parents?
This information is great for determining responsibility, as you can determine whether or not someone is going to keep up with their rent, whether or not they have already lived in an apartment and understand the basic rules and regulations and overall, what kind of tenant they are going to be. While you can't be sure on any of these matters, this is a good starting point when it comes to getting to know someone you don't know at all.
5. Gather Information on All Tenants
Some apartment complexes don't require all individuals to undergo this process, but anyone that's going to be living in the apartment should go through these items. This is the best way to learn how many individuals are going to be living in the apartment as well as to learn of their history to see if there are any problems you need to be aware of.
Also, as a general rule of thumb, you shouldn't be renting to more than 2 people per bedroom, as this can cause problems. Obviously, this is entirely up to your discretion, but renting to more than 2 people per room can cause overcrowding, noise complaints and various other problems that could easily be avoided.
6. Use Your Gut
Last, but definitely not least, you can simply use your gut when it comes to making these housing decisions. Your gut feeling should be given more credit than it is, as it's usually right. Granted, it can be incorrect, but more often than not, your gut feeling is there for a reason, so you should definitely listen to it whenever possible. Again, don't make a decision solely based on a gut feeling, but rather, use all of the abovementioned tools to supplement that feeling and help you make the right decision for everyone.
Again, tenants have the ability to lie, and your gut feeling can be wrong on occasion, so it's important that you use all of the above determinants in finding the perfect tenant. More often than not, you'll find that this process weeds out the individuals that would cause you problems and leave you with respectable tenants that will treat your housing complex as their own.
Don't be afraid to do a deep dive into your tenants' history, just be sure to follow the law in doing so and don't discriminate!
Good luck!
See if Uloop can help with finding College Student Renters
Discuss This Article
Get Student Housing News Monthly
Recent Classifieds
5 Photos
6 Photos
5 Photos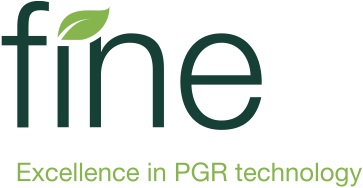 Finance & Production Coordinator