Common Misconceptions of Move-Oriented Inspections
By Alicia Geigel on April 26, 2019
Being a landlord/property manager is known to not be the one easiest of jobs. There is a great deal of responsibility that comes along with the title, such as filtering through potential tenants, updating amenities, communicating well with tenants, and running a smooth rental business. Along with these responsibilities, there are also more nuanced and overlooked ones, with one of the most important ones being conducting proper inspections of your rental.
While this is an obvious responsibility to landlords and property managers, sometimes its difficult to gauge when exactly to inspect a rental or what to do during an inspection. On one hand, you don't want to be lackadaisical about your property and neglect any possible damages or rule-breaking activity that may be present, but on the other hand, you don't want to be a dictator landlord that breathes down the necks of your tenant either. Finding this middle ground between being a pushover landlord and a dictator one isn't necessarily easy and there are a few misunderstandings when it comes to move-in and move-out inspections, specifically.
Making the appropriate notes, paying adequate attention to details, and determine the benefit of such inspections are hard if you don't know what to do or what you're looking for.
Are you currently a landlord/property manager having a hard time conducting move-oriented rental inspections? Not sure when the right time is or how often you should inspect? Wanting to be both responsible yet maintain a good relationship with your tenants? Not to worry, these comprehensive guide on the misconceptions of move-oriented inspections will give you the guidance that you need regarding your property inspections! After reading this article, not only will you have a better understanding of your responsibilities as a landlord, but you'll also find your job a lot easier along the way!
Benefits

for Landlords/Property Managers

 
Determine Repair Costs: This benefit is only relevant when conducting a move out inspection, however, it is especially important when managing a rental property. A move-out inspection can give you a specific idea of the potential repairs that would be needed in or on the property and the estimated cost of the repairs. While this doesn't sound like a typical "benefit", it does help you to better maintain your property and help you increase tenant turnover after previous ones leave. As you will see in the next point, in some cases, the tenant can even be responsible for repairing certain things or fixing specific damages, which can take some responsibility off of your hands.
Tenant Fixes Damages: Hand-in-hand with determining the repair costs, a move out inspection can give the tenant the opportunity to fix whatever damages they may have caused on the property while living there. You may be questioning the benefits of the tenant fixing the damages, but there are a few ways in which this can benefit you as a landlord. Firstly, some of the pressures and financial responsibilities are alleviated, and potential conflict between you and your tenant can be avoided- how, you may ask? The next point delves into how inspections can actually create better tenant/landlord relationships and avoid disputes.
Avoid Disputes: Move-in and move-out inspections help to facilitate a level of transparency between the tenant and landlord. In the case of a move-out inspection, in some situations, tenants are hit with deductions from their initial security deposit to cover damages or repairs needed on the property. As a landlord, you can inform the tenant of such deductions during or after a move-out inspection, which will help to alleviate any potential miscommunication or misunderstandings, preventing any kind of dispute. Since the tenant will be aware of any deductions, there will be no surprises.
Understanding the Misconceptions
Wear and Tear: One common misunderstanding among both landlords and tenants is what "wear and tear" means. In the world of rental properties, wear and tear just means what happens when a home is lived in for an extended period of time. At points, landlords and tenants argue on what constitutes wear versus actual damage, which can lead to unnecessary conflict. As a landlord, it's important to know the distinction between normal wear and damage.
According to Kathy Adams of Landlordology, "Normal wear includes the type of wear that would happen no matter who lived in the space. Slight wear on carpets and minor scratches on linoleum or hardwood floors are normal wear and tear; cigarette burn marks are not."
Preliminary Inspections: Part of what can cause conflict between a landlord and tenants is the security deposit, which will be further detailed in the next point. Regarding security deposits, in some states like California, landlords are required by law to inform the tenant of their right to a preliminary inspection. What is a preliminary inspection?
In a blog post by Benefit National Property Management, they write that "this inspection gives tenants a detailed account of what they can do to avoid losing their security deposit." A preliminary inspection gives you the opportunity to disclose whatever damages or repairs the tenant is responsible for, which can save them money in the end.
Security Deposit: As stated previously, the security deposit can be a large point of misunderstanding or conflict between a landlord and tenant. For landlords, it can sometimes be difficult to determine what constitutes holding a part of all of the security deposit from your tenant. As a landlord, it's important to know the legal parameters of when you can and cannot keep the money.
Benefit National writes that the instances when a security deposit can be kept are: if there is early termination of the lease if the tenant fails to pay rent, if there is damage to the property (beyond wear and tear), and if there is a need for an extensive clear after tenant departure.
Move-In Inspections: Setting the Stage
What is a Move-In Inspection: Right before a tenant moves in, it is important to conduct a rental inspection. This is necessary for a few reasons, with the most important one being that you want to make sure that everything is in check and if there are any issues with the property, whether it be the appliances, certain amenities, etc., that they are well documented.
It is also smart to inspect your property prior to your new tenant moving in so you can have a clear idea of what your property is like before anyone moves in, that way no one can fib about something being broken or faulty. Doing a move-in inspection is a good way to ensure that you are the most responsible you can be and are on top of the state of your rental.
When Does One Happen: A move-in inspection happens before the tenant moves into the property to document any issues that need to be addressed prior to their arrival.
Why Does One Happen: A move-in inspection occurs so you as the landlord can document the condition of your property before any new tenant lives in it. If there are problems with mold, appliances, etc., it's important to take note of these issues and fix them before a tenant arrives. If there are no issues, it's also good to document this so you can keep track of what your property looked like before tenants moved in.
A guest writer for Landlordology details the significance of documentation during the inspection, suggesting to, "Use the camera on your phone to take quick pictures or videos of the condition. Then, use a move-in inspection form to document it in writing. The more you write, the better off you'll be."
Who Schedules the Inspection: In the case of a move-in inspection, there is only one person who schedules it and that is the landlord. It is the landlord's responsibility to communicate with the tenant any potential problems or issues with the property that was observed during the move-in inspection. As a landlord, it is also your duty to make sure your potential tenant is present with you during the time of the inspection, as it is important for both of you to observe the condition of the property.
Is One Required By Law: Different states have varying laws on move-in inspections. In some, landlords are obliged to give new tenants a document detailing the condition of the property at move-in time, including a comprehensive list of existing damage, according to Marcia Stewart of Nolo.com.
Move-Out Inspections: Clearing Things Up 
What is a Move-Out Inspection: Similar to a move-in inspection, a move-out inspection is just what it sounds like, a check of the property when the tenant is moving out. This is done in order to assess the state of the property after the tenant leaves and determine what may need to be improved or fixed before the next tenant arrives. Regarding move-out inspections, Millar suggests, "Your tenants are likely to take better care of the rental units when they know you'll be doing these inspections."
When Does One Happen: Move-out inspections typically take place when the tenant is officially moving out of your rental property when the lease is up. Depending on the state that you and your property are in, the times of the inspection can differ. Some states require that the inspection is conducted on either the same day or a few days after the move. The inspection is done at this time to ensure all damages are visible after all furniture and possessions are gone.
In other states, according to Erin Eberlin of the Balance, "a move out inspection can be done anywhere from three days to two weeks prior to a tenant's move-out. This is done to allow the tenant to make any repairs to the unit before move-out so they have a chance of receiving their full security deposit back."
Why Does One Happen: Move-out inspections happen so you as the landlord can determine the condition of the inside and outside of the property. Ultimately the inspections are to conclude whether or not there is significant damage that would warrant deducting money from a tenant's security deposit. When conducting your move-out inspection, be sure to reference any notes, photos or videos you took during the initial move-in inspection to help determine if there is any new significant wear or damage on the property.
Who Schedules the Inspection: The schedule of a move-out inspection solely depends on whether or not your state requires one in the first place. In states that require the inspection, the landlord is responsible for letting the tenant know that there will be an inspection and give the tenant a written notice of it, detailing the rights of the tenant and the date of the inspection. In other states, the landlord conducts a preliminary inspection, which gives the tenant the opportunity to fix any repairs and potentially save money from being deducted from the initial security deposit. In this case, the tenant is in charge of inspecting the unit themselves.
Is One Required By Law: Laws regarding move-out inspections differ state by state, and not all states require a move-out inspection. If you are unsure about your specific responsibilities to conduct a move-out inspection, research your specific state's security deposit laws. Erin Eberlin expands on this, stating, "For example, landlords in Alabama and Colorado are not required to perform a walk-through inspection, while landlords in Arizona and California must perform a walk-through inspection."
Landlords/property managers have a tough job- on one end you have to constantly make efforts to cover yourself and your business and on the other end you have to try your best to maintain and healthy relationship with your tenants while pleasing them at the same time. While the job may not be easy at times, it definitely has its rewards and benefits.
Taking on the appropriate responsibility of being a landlord/property manager by conducting specific rental inspections not only ensures that you are taking care of your property, but you're also caring for your tenants and giving them the best experience they can have. As always, good luck!
See if Uloop can help with finding College Student Renters
Discuss This Article
Get Student Housing News Monthly
Recent Classifieds
5 Photos
6 Photos
5 Photos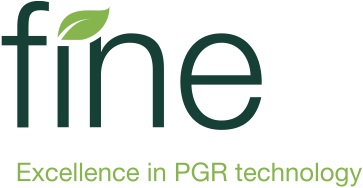 Finance & Production Coordinator