How to Find the Best Tenants
By Amanda Cohen on August 26, 2019
I know sometimes it's tempting to fill about any and all housing that you own as a landlord/property manager, but you want to make sure you are getting reliable, respectful, and mature tenants to fill up your housing spaces. I'm not saying that it's worth your time or resources to do intense background checks and multiple interviews before you approve a tenant, but you definitely want to go through some sort of protocol so that you find the best tenants possible to live in your properties.
Plus, even if a background check is clear, just because someone doesn't have a criminal record doesn't mean that they are a good tenant; this also works in reverse, just because someone made a mistake and has a blip on his/her record doesn't mean he wouldn't be a perfectly respectable tenant candidate. You may not know exactly where to start or your old system may not be as effective in weeding out bad candidates as you hoped it would, that's where I come in. Here are some sure-fire tips to ensure that you find the best tenants possible to fill up your living spaces.
Face-to-Face Interview
This may be time-consuming and you may think this is tedious, but I assure you it's not. You can learn so much about a person based on meeting them, even if it's just for 15 minutes. It can be an informal interview and you can book multiple back-to-back so that you get the majority of them done within a few days, but seeing someone in person as opposed to talking to him/her on the phone will help you decide if he/she is someone you want living in your building.
An interview is more sufficient than just an online applicant because (1) it's much harder for a person to lie about something in person versus on the computer and (2) you can see if the person is timely, respectful, mature, and an all-around trustworthy person if you meet him/her face-to-face. If you choose to go down this route, which I think you should, I would definitely make sure the interviews are no longer than 15 minutes and make them as casual as possible.
Tenant Application Edit
I'm sure that most of you already have potential tenants fill out an online application of sorts, but how do you know that your application is effective in asking the right questions? Obviously, you have to ask the general questions (i.e. age, occupation, etc.), but you can also ask some questions that are not overly personal, but still give you some insight into who this tenant is and how he/she lives his/her life. Here are some sample questions that you should definitely include on your application so that you get to know your tenant on a less informal/robotic level as you would on a typical housing application:
What does a typical weekday look like for you?
What does a typical weekend look like for you?
Would you say you're more of a morning or a night person?
Would you classify yourself as an organized person?
How would your friends describe you?
Why are you interested in this property?
These questions will give you some information about your potential new tenant without asking inappropriately personal questions. If the person opts out of answering these questions, you can always ask him/her these sorts of questions during the 15-minute interview we talked about above. If a person chooses not to answer the questions, don't assume the worse; he/she may just be really busy and skipped over anything that wasn't required to be filled out on the application.
Ask for Proof of Ability to Pay Rent
This may seem a bit odd, but you want to ensure that your future tenant has the means to pay whatever monthly rent amount you are asking for. There are a few ways to go about this—(1) you can ask what his/her annual income is and for them to show some sort of proof of income (i.e. certain bank statements, past receipts, bill fulfillment, etc.) or (2) if your future tenant does not wish to disclose this information, you can ask him/her to get a letter from his/her employer and our past property managers and/or landlords to see if the tenant will actually be able to pay the rent.
This is a less invasive, and equally as effective, way to ensure that your future tenant will pay his/her monthly rent and utility bills on time. If a potential tenant has lived in a building with a different property manager in the past, you can also take the opportunity to talk to the property manager about his/her experiences with the tenant when he/she lived on their property. If the potential tenant is a student and he/she is not responsible for rent payment, make sure you ask for the parents', or whoever will be in charge on rent payment, income so that you know you won't get screwed over.
Ask for References of Some Sort
I know this isn't a job application, but getting references from a future tenant in regards to his/her character, financial responsibility, overall personality, and so on will give you some peace of mind when allowing that tenant to live on your property. You don't want to ask for 3+ references but I think it's totally fair to ask for 1-2 different types of references: one character reference that can be from a friend, a colleague, or a family member, and then one professional reference of some sort.
This is common practice for co-op living and condominium leasing and/or buying, but I feel that renters properties should incorporate this practice into their application processes because you can find out a lot about a person from a simple one-page character and professional reference. If you don't want to read through letters, you can provide an online link that has a short answer question and some other questions on it instead so that the reviewing process is easy for you and the reference process is easy for your future tenant and whoever he/she asks for references from. Here are some potential questions you can put on a cookie-cutter reference sheet:
How would you describe this person in 3-5 words?
What is your relationship to the person?
How do you think this person would handle his/her living responsibilities (i.e. rent payment, cleanliness, etc.)?
Why do you think this person would be a great addition to this property? Try to limit your response to 4-6 sentences.
Make yourself Approachable and Available
You can only do so much to control how future tenants fill out applications and act in interviews and so on. However, one thing that you can control is your approachability and your availability to talk and answer potential candidates' questions. Some great ways to enhance your availability are listed below:
Set office hours for yourself in which future tenants know to walk in or call you and have you answer
Set yourself a 24-36 hour period in which you will answer all e-mails sent to you by future tenants
Have a separate phone for work in which your tenants can not only call you but text you for a timelier response
At the end of every e-mail, ensure that your contact information is listed, your office hours, and the best way to contact you
On top of being available, when you are available you want to be kind and approachable. Don't expect future tenant candidates to be kind with you if you don't offer them the same courtesy. Always smile and shake their hands when you encounter one another in person, don't rush him/her if he/she is coming to you with a concern, always maintain eye contact, try to remember names and facts about them as best you can (especially if they end up living in your property), and overall just treat them the way that you would want to be treated. You may be rolling your eyes wondering why I even have to include this, but I've heard some horror stories about rude and unapproachable property managers and landlords that give current and future tenants a bad vibe. Remember, your current tenants know people and will tell them how you act and behave with them, so make sure you are this way with everyone.
Find and Happy Medium between Limiting and Over-Extending your Search
Obviously, you want to make sure that you are getting the best of the best tenants possible, but you don't want to limit your search so narrowly that you are looking for a "perfect tenant," which simply doesn't exist. However, you don't want to cast such a wide net that you are letting anybody and anyone onto your property without knowing anything about those people. This is the tricky part: you truly need to find a happy medium between limiting your search and over-extending your search. How do you do this? Well, you need to figure out how to limit your search with a set of criteria. Some of the most common restrictions that I've heard are as follows:
No student tenants allowed
No tenants with pets allowed
No one who makes under a certain income allowed (aka he/she won't be able to reliably afford his/her rent)
No one without glowing references
No convicted felons or a tainted record
No one who has historically been late on rent payments in past properties more than three times
Now that you have your set of limitations, you can find a happy medium by adding a "but" or "unless" statements after each of the above criterion. Here is what I mean by this:
No student tenants allowed UNLESS this student is a post-graduate student and not an undergraduate student
No tenants with pets allowed UNLESS the animal is a service animal
No one who makes under a certain income allowed (aka he/she won't be able to reliably afford his/her rent) UNLESS someone else is taking care of his/her rent and utilities (a guarantor)
No one without glowing references UNLESS the person has a strong reason why he/she could not obtain references
No convicted felons or a tainted record, UNLESS the issue is thoroughly explained and the person can prove that he/she is not a danger to him/herself or others
No one who has historically been late on rent payments in past properties more than three times UNLESS he/she has good reasons why that are shown in writing by the future tenant and the past property manager/landlord
This is tricky to accomplish, but once you're reading through applications and references and by conducting interviews, you will get a better idea of how you can find this happy medium. In addition, don't be afraid to listen to your gut if you feel like you need to ask a potential tenant more questions or if you feel like you may need to have a follow-up interview. This is a serious decision, don't take shortcuts.
I promise you that if you follow these tips, you will 99.9% get tenants who are respectful, responsible, and all-around fantastic people to have living in your property. If you feel like following every piece of advice in this article is a tough feat, then start with one or two of the suggestions and work your way to all of them slowly but surely. If you have to start with just one, I would start with updating your application process; I would normally say start with being more approachable and available, but I venture to guess that many of you are already kind and timely with your responses to current and future tenants, so I would start with someone different. I hope that this article helped to guide you a little bit when your next round of tenant applications piles up into your inbox. Remember: don't take shortcuts, be smart, be thorough, and get going! Good luck and I hope all your current and future tenants are kind and respectful to you and your property!
See if Uloop can help with finding College Student Renters
Discuss This Article
Get Student Housing News Monthly
Recent Classifieds
32 Photos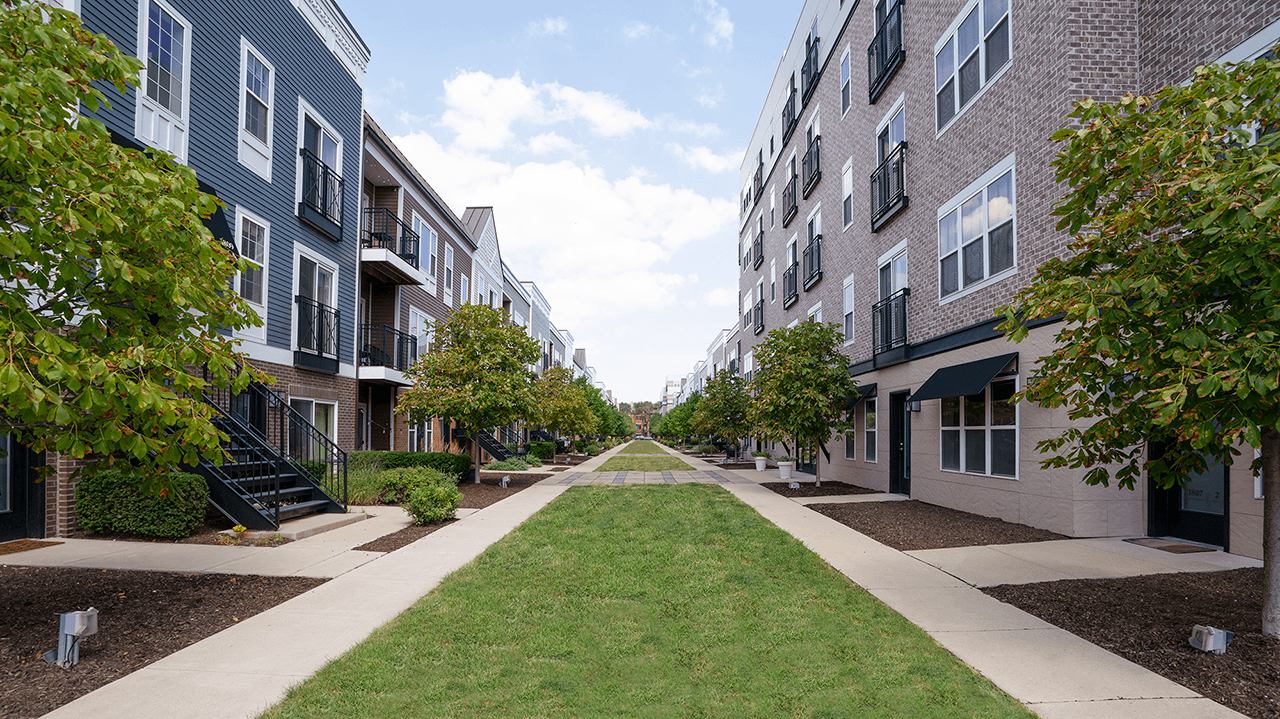 12 Photos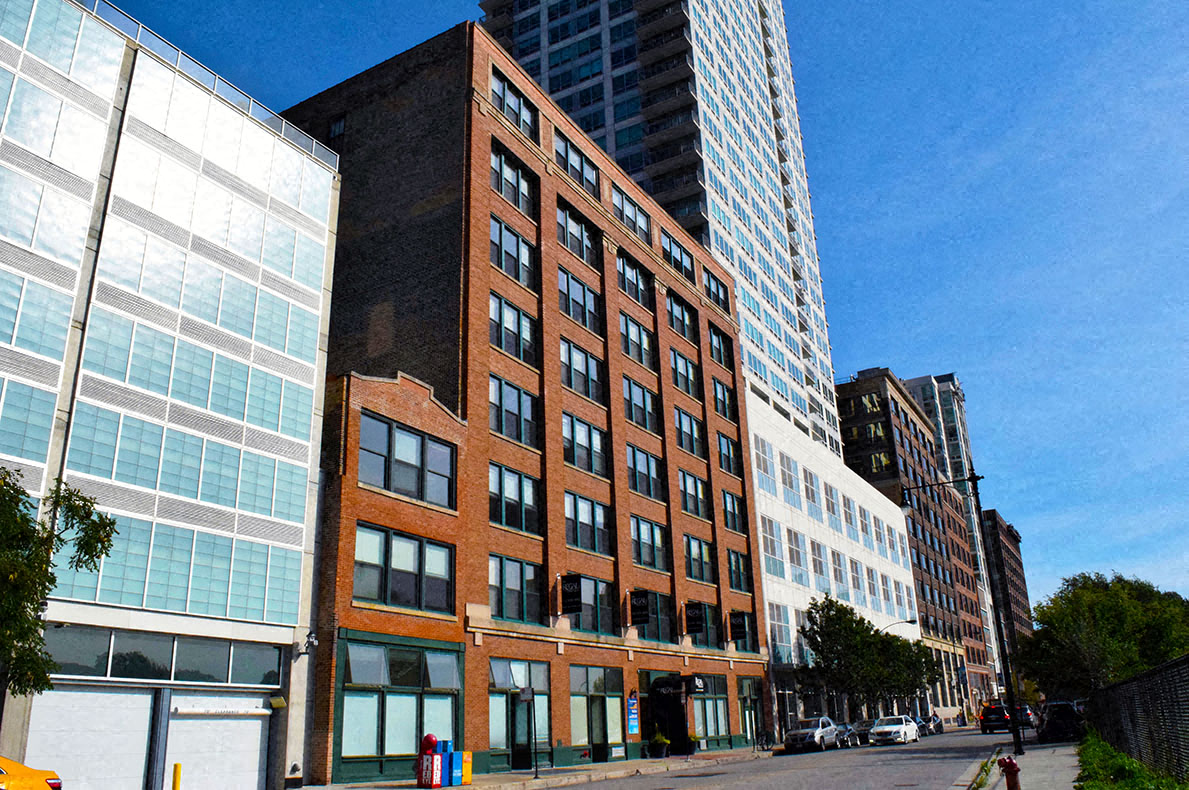 16 Photos