How to be the Ultimate College Landlord
By Brittany Loeffler on November 24, 2019
Owning a rental property is a lucrative and smart investment, especially if you choose to be a college landlord. Buying an investment property in a college town almost guarantees that it will never be vacant because a majority of colleges and universities do not have enough off-campus housing for their students. As upperclassmen, students are also more inclined to live off-campus because it is less expensive than living in a dorm and they get more space for their money.
However, being a college landlord is a little different than being a regular landlord. With college students as tenants, you will be dealing with tenants who are probably renting an apartment for the first time ever. While being a college landlord can be difficult, it's important to stay patient, respectful, but also authoritative with tenants. With these tips, you can become the ultimate college landlord.
What It Means to be a College Landlord
When you decide to invest in real estate and find a great deal on a property in a college town, you will most likely become a college landlord renting to students who attend the nearby college. This means that your experience will be a little different than other landlords in different cities and towns. You should be prepared to deal with tenants who are renting an apartment for the first time and will undoubtedly have a lot of questions for you.
It also means that your property has a higher chance of being rented because there are almost always students looking for off-campus housing, which means more profit for your investment! However, it also means that you may have to price your rent according to the other off-campus properties and deal with factors such as student loans and cosigners, which are always recommended when renting to students.
Use Creative Marketing Tactics
Marketing a vacant property to students means taking a more creative approach other than simply putting a listing up on Craigslist. One way to make sure that the students see your advertisements is by using social media. How often do you see college students sitting on their phones scrolling through their newsfeeds? A lot! Take that opportunity to post in the university's Facebook groups or spend a little money on social media advertisements to directly market your property to the students.
You can also hold events with free food or a free happy hour in exchange for their contact information. Not only will you build a rapport with the students as being a "cool" and caring landlord, but you'll be able to follow up with them after the event and talk more about your property and what you can offer them.
Treat Students with Respect
College students are in a strange and sometimes uncomfortable space between still being treated like a child but expected to act like an adult. When it comes to being a college landlord, it's important to treat college students with the same respect as you would a tenant who is a working professional. This means answering their questions in a timely and polite manner and not trying to take advantage of them.
Some landlords are in the real estate business simply to make money. Show these students that you see them as more than just a paycheck. Let them know that you want them to live comfortably in your property without worry that they will have to wait weeks to have an appliance fixed. When you treat people with respect, they are more likely to give you respect.
Encourage Good Behavior 
College students have a reputation for being rowdy, destructive, and sometimes irresponsible. However, that is not all college students! As a college landlord, if your tenants are respectful of your property, keep it clean, and pay their rent on time, make sure to encourage them to keep up the good behavior. This can be done by simply bringing over donuts or muffins during a routine checkup at the property or when you have to fix something. It could also mean giving them gift cards during the holidays as a Thank You for being great tenants.
Finding good tenants can be difficult, so if you have some, try your best to keep them! Offer your current tenants a discount on the rent if they decide to renew their lease for another year. Not only does this save you the time and trouble of finding new tenants, but you'll know that your property will stay in great shape.
Write a Specific Lease
It may be a good idea to write a lease specifically geared towards renting to college students. Sometimes a standard lease is too strict or confusing for students. For example, a lot of college students decide to spend a semester studying abroad. In a lease written specifically for college students, you can add a clause about what it means to sublet and the requirements for the next tenant.
There is no doubt that the students will have a ton of questions about the lease, especially if this is their first apartment. They may also have some changes that they would like made to the lease. One of the major concerns for both tenants and cosigners is if it is a joint lease or not. If the tenants have a problem with being on a joint lease, try to be flexible and add an addendum stating that each tenant is responsible for their portion of the rent.
Be Attentive
The number one quality that makes a college landlord great is being attentive. No tenant appreciates their landlord taking days to answer a text about a maintenance request or questions about the property. It's important to be prompt with repairs, especially if it is a major inconvenience to your tenants such as heating problems during the winter or a broken stove range.
Another way to be attentive other than making repairs is to remind tenants of important dates. This can include reminders that the rent is due or that you will be showing potential new tenants the property. Not only will this save you the headache of chasing down tenants for the rent, but it will help your tenants stay on track with their finances and calendar.
Prepare to Get Involved
While this situation is rare, as a college landlord you should be prepared to get involved with your tenant's roommate drama if it comes to it. There may be situations where one tenant is causing a lot of trouble and problems for the rest of your tenants and you'll have to step in and reprimand. Don't be surprised if it comes to the point where you have to evict one tenant in order to keep the rest.
It is important to create boundaries with your tenants, though. You don't want to get too involved with their drama and problems. Treating college students as adults also means letting them handle their own problems. However, the only time you should get involved is if the safety of your tenants, your property, or rental payments are at risk.
Offer Help for Subleasing 
As mentioned before, college students are more likely to sublet their apartments than regular tenants because they want to study abroad, move back home for the summer, or get an internship in another city. It can be extremely stressful for students to find a replacement, especially knowing that even if they move out of the property they are still responsible for the rent.
A college landlord should be prepared to help their tenants find someone to sublet their room to. Use your resources to find another tenant. Your current tenant will definitely appreciate your efforts. However, make it clear that the majority of the search is up to your tenant and that you are simply offering help, not taking over the search.
Communicate with the Parents
A college landlord will not only communicate with his tenants but also the parents of the tenants. Most college students will depend on their parents to pay their rent for them while they are in school. So, you will most likely have to answer questions from the parents and also show the property to them a second time before the group signs a lease.
You will run into some parents who are experiencing leasing an apartment for their child for the first time. They will have a lot of questions for you about the safety of the area, your reputation as a landlord, so on and so forth. Try to be patient and answer all of their questions. Remember, this is who you are getting the rental payments from.
Consider the Academic Calendar
Renting to students means following the academic calendar. A college landlord should begin the lease sometime in August, at least a couple of weeks before the start of the school year. If possible, you may want to adapt your one-year lease to a nine-month lease to accommodate students who want to go home for the summer or have an internship in another city.
Fairly Enforce Rules 
As a college landlord, you ultimately have a little more responsibility compared to leasing your property to working professionals. Students will learn how to be responsible and how to handle any consequences that may result from their actions. As a landlord, you should stick to the rules that you have put in place in the lease. For example, if a tenant pays her rent late and you explained that there will be a penalty fee, you need to enforce it. Not only does this teach your tenants how to be responsible, but it also gives you the authority that you need for your tenants to respect you and your property.
Have a Screening Process
While renting your property to college students is lucrative, there are some extra precautions that you should take. The first precaution is to make each potential tenant go through a screening process. This should include a background and credit check to make sure they have never been arrested or evicted before and have reliable credit. Don't hesitate to ask for proof of income too.
It's also a good idea to require that all tenants have a cosigner. Even if the student plans to pay the rent on her own, having a cosigner ensures that you will get the rent money each month from either the student or their cosigner. The cosigner should also go through a screening process as well.
Benefits of Renting to College Students
Many people will shy away from becoming a college landlord because they do not want to deal with the extra responsibilities that it brings. However, being a college landlord means that you have a constant stream of potential tenants. Unless the university decides to close or move, there will always be students looking for off-campus housing.
College students are typically very respectful too and will appreciate your efforts more than older adults. They also do not have any other landlord to compare you to since this will probably be their first apartment, so it's your chance to make a great impression.
Becoming the Ultimate College Landlord
It definitely is not easy being a landlord, especially a college landlord. It's important to move past the stereotype that college students are destructive and treat them as adults. A college landlord should be respectful and attentive towards his tenants, which means making repairs in a timely manner and reminding tenants that the rent is due. Being flexible will also make your tenants appreciate you much more. Allow them to make changes to the lease and sublet their room if they need to in the middle of the year.
The most important quality of being a college landlord, though, is treating your tenants with the respect that they deserve. Just because they are college students does not make them any less, even if it is their parents who are paying the rent each month. When you show respect to your tenants, they will do the same for you.
See if Uloop can help with finding College Student Renters
Discuss This Article
Get Student Housing News Monthly
Recent Classifieds
16 Photos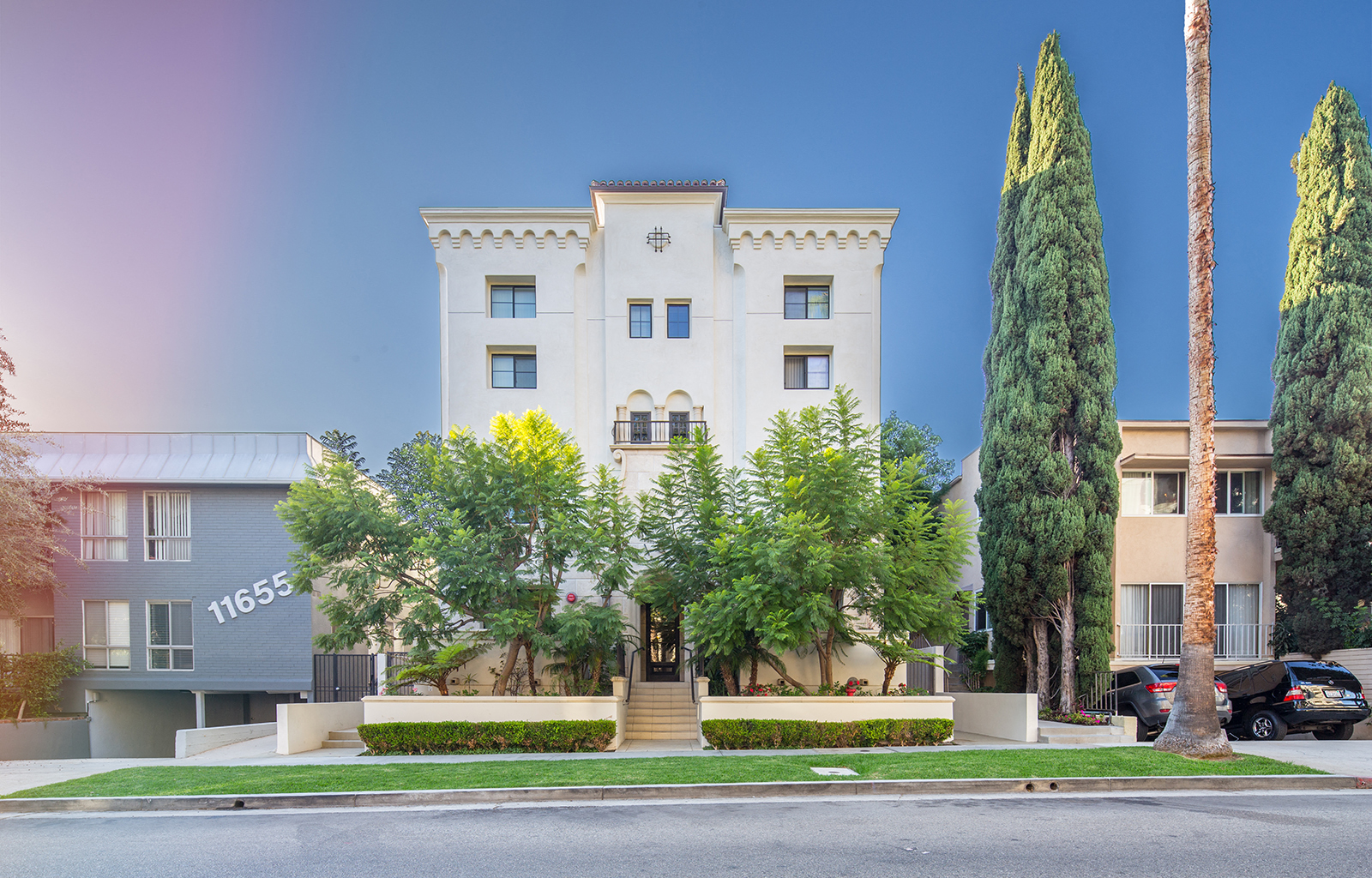 20 Photos