Getting Ready For a Successful Leasing Season
By Kaitlin Hurtado on March 18, 2020
Before leasing season comes through full swing, you'll want to make sure you, your staff, and your property are all perfectly equipped to run a successful leasing season. In order to do that, you should properly prepare. How does one properly prepare themselves to run a successful season, you may ask. Well, we have a list of tips on helping you prepare and make this leasing season better than the last.
Update Your Rental Prices 
Have you noticed that you are having far more vacancies than you would like? Well, it may be time to look at your rental prices and seeing if and how you can make any adjustments. If your properties are higher than market value, you may want to consider dropping them to beat out the competition and attract new tenants. Likewise, you don't want to make rental prices low enough to not make any profit.
When comparing your property to others in your market, be sure to consider different features that can factor into a price difference, including:
Amenities
Size of the unit
Location (nearby schools, shopping centers, entertainment spots)
Updates to the unit
 Communication is Key
When leasing busy season begins, you can definitely expect constant emails and calls from those interesting in your property. This initial communication is key. Of course, you will want to answer the basic questions they have, but the way you reach out to them and how fast you get back to them is your property and staff's first impression. If you leave them unanswered for days, they may as well take their interest elsewhere if they feel like the communication between them and their potential leasing staff isn't great now, much less when they are renting your property in the future.
According to Zillow, 71% of renters that ask property managers about a listing expect to hear back within 24 hours. Only about 51% of renters say they receive the timely responses they expect.
Get your leasing staff on the same page, that it's best to reach out to potential renters as soon as possible and be ready to be the property's first impression. Be welcoming and personal when you pick up the phone – no one will want to talk to someone being snappy, let alone trust them to supply a good property. Don't be afraid to use email either, as it makes sending links to special offers or more information fairly easy.
Invest in Your Property and Update Communal Spaces
Updating communal spaces is a win-win. Not only can it increase satisfaction among current residents as they see new updates to their properties, but it can attract new renters. Having update communal spaces will make renters feel like they have much more space than just their personal unit.
Also, be sure to make sure your community looks good. No one wants to be surrounded by withering plants, peeling paint, and rotting wood. Make sure your community has good property maintenance as well.
Ideas for updated communal spaces can include:
Outdoor barbecue spaces: new seating, patio umbrellas, fireplaces
Recycling/compost area
Community garden: Encourage residents to plant their own seeds and get some added greenery
Sports area: Upgrade any existing courts you may have, including tennis our basketball courts
Make Sure Your Team Is As Ready As You and Your Property 
While you may have properly prepared yourself and updating your property, you are only as good as the team you have supporting you. If you know you're shorts staffed, put in effort in creating a better team by hiring new team members. Having older staff train new staff can also help them stay up-to-date on procedures.
Likewise, if you know you have had issues within your staff previously, whether it be not following procedures as expected or not knowing how certain processes work, make sure everyone is on the same page going forward.
It's never too early to start prepping for a busy leasing season. With these tips in mind, hopefully, it will be a successful one!
For more helpful reading, check out these Uloop articles:
Engaging Your Residents on Social Media: Want to make sure you retain your residents and make the most of your relationship with them? Social media is a great way to reach your residents with limited effort on both ends. Check out this article for tips and tricks.
Is Your Online Reputation Costing You Student Renters: When prepping for a busy leasing season, your online presence is also something you want to pay attention to. Negative reviews can outshine the positive, making renters hesitant to even reach out.
Training Your Leasing Staff: What to Know: This article goes further in-depth on one of the key aspects of preparing for a successful leasing season — training your leasing staff properly. From setting up a training procedure to testing your staff's knowledge, this article will help you navigate training your leasing staff.
See if Uloop can help with finding College Student Renters
Discuss This Article
Get Student Housing News Monthly
Recent Classifieds
5 Photos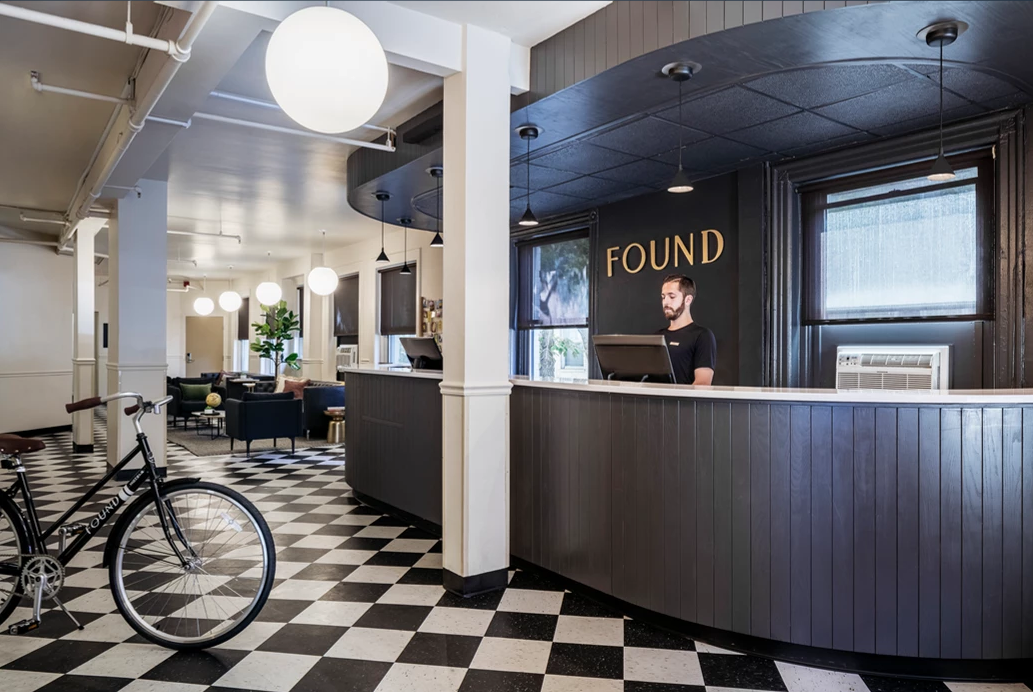 4 Photos