Advantages of Hiring a Property Manager
By Brittany Loeffler on March 25, 2020
Being a landlord is a very demanding job full of responsibilities. Hiring a property manager can take the stress out of owning an investment property with tenants, though. As a landlord, you are responsible for making sure that your vacancies are always full, collect rent each month, maintain your property so that it is up to code, and handle any legal issues that may arise. It requires you to be close enough to your investment property that you can drive over to fix any major issues, tying to you a certain location.
By hiring a property manager, you can own an investment property without all of the stress that comes with being a landlord. A property manager will basically take care of everything for a small fee, which means you have the freedom to live your life without being chained in one place because you have tenants.
Takes the Stress Away
Taking on the responsibility of a landlord is a huge commitment. You must always be available and in reach of your tenants if there are any issues with the property. Not to mention, you have to use your minimal resources to try and find tenants. Posting to Craigslist or other online sites can bring in a number of unqualified prospective tenants that will end up wasting your time. Along with advertising, you'll also have to cut time out to show your property to multiple prospective tenants until someone finally signs a lease.
Those are just some of the responsibilities you sign up for when you become a landlord. Hiring a property manager takes on these responsibilities and chores so that you do not have to worry about them. You've already done the hard work by earning the money to buy the investment property, now let someone else manage it for you.
They Fill Your Vacancies
A property manager takes on the very first part of renting out an investment property. They advertise and market your property and find tenants to rent it. For some landlords, this may seem like the hardest part of owning an investment property. Thankfully, a property manager typically has their real estate license and has access to multiple resources to professionally market your property.
Not only will a property manager market your property to more qualified tenants, but they will also handle the screening process of those potential tenants. This means checking their credit, criminal record, and any eviction history they may have. This ensures that your property will be occupied by responsible tenants who will pay rent on time and respect your property, giving you peace of mind.
They're Experts in the Industry
Becoming a property manager requires a formal education and receiving a state-issued license. This means that they are experts in the real estate industry, specifically in the city where your property is located. Since every state and city has its own laws and regulations, you can drive yourself crazy trying to learn them all. Hiring a property manager means you don't have to do all of that research because they have already been educated in it.
Since managing properties is their job, they have the process down to a science. A property manager will have an organized and efficient process for handling any maintenance requests, scheduling showings, managing advertisements, and collecting rent. They're trained for this type of work. While you, as a landlord, may feel flustered and disorganized when it comes to managing one or even multiple properties that you may own.
They Interact with Tenants
After you hire a property manager, you may never meet your tenants face to face because you really do not have a hand in the process of finding them at all. You will put your trust into your property manager to screen potential tenants and approve the best ones for your property. If the tenants, for some reason, do not pay rent, it is the responsibility of your property manager to go knocking on their door looking for it.
There will be absolutely no reason that a tenant should call you, or even have your contact information because they will always be interacting with the property manager.
They Will Maximize Your Profits
Owning an investment property is more than just making sure it's filled with tenants who pay rent on time. There is a lot of math and budgeting that goes into it, especially if you have a mortgage on the property. Since a property manager has experience and understands the real estate market in their area, they will help you maximize your profits by setting rental rates that agree with the current market. A great rental rate will be high enough that you'll make a good profit while also still being reasonable enough for tenants to afford to rent.
Rather than scouring the market and trying to set your own rental rate, you can trust that your property manager will set a rate that is both profitable for you and reasonable enough that it does not deter prospective tenants away because it is too high.
They Handle Property Repairs 
The beautiful thing about hiring a property manager is that they will handle any repairs that must be made in your property. Rather than calling you at inconvenient hours of the day, the tenants will contact the property manager about any issues in the apartment. Then the property manager, who has a list of vendors that they work with and most likely have a worked out a great price with, will schedule someone to come and fix the issue.
Of course, you will be made aware of any repairs that have been made to the property. However, it's nice to know that you do not have to worry about either fixing the problem yourself or finding someone reliable and affordable to fix it for you.
They Schedule Showings
One of the most time-consuming parts of being a landlord is scheduling showings with prospective tenants. There are many times where they show up late or don't show at all. You also have to coordinate your schedule with them to make sure you are both available at the same time. This isn't easy, especially if you have a full-time job or work on other projects that require your attention.
A property manager will make sure that your property is shown to interested groups in a professional manner. Since it is their job to cut out time to show properties, it does not take away from their daily schedules. They will handle the face-to-face interaction with people while you sit back and wait for their email or a phone call letting you know that they have approved a tenant for your property.
They Go to Court For You
If a legal issue ever comes up with a tenant, then the property manager will go to court in your place. This does not mean that they represent you in court, but you do not have to show up as they will be there instead. Navigating a legal process without any experience can be quite intimidating, especially if you aren't fully aware of real estate laws in the area. For example, if a tenant needs to be evicted, the property manager will handle that process for you. There are laws and regulations that must be followed in order to evict someone, so having someone knowledgeable about that process is a great benefit to you.
They Ensure Your Property is Compliant
There are a lot of rules and regulations when it comes to owning an investment property and renting it out to tenants. First, you'll have to learn the federal laws, then your state laws, and then your city or county's laws about having tenants. Many cities require your property to have a license in order to legally rent it out. Sometimes these rules and regulations are not always clear when you are trying to learn it yourself. You don't want to risk missing out on a certification or license that could get leave you with a large fine or trouble down the road if you have to take your tenant to court.
Luckily, a property manager takes care of all this for you. They will ensure that your property is compliant with lawful regulations. They will also make sure that your property is up to code, meaning smoke detectors are working and other necessary protective measures. Rather than wasting time trying to learn all of these rules, your property manager will already know them for you.
You Can Invest in Different Areas
When you hire a property manager, it opens up the opportunity for you to invest anywhere. Since you are not the one managing your property and hardly ever need to go to the property at all, you can buy property in different areas that are not close to you at all. This means that if you live in New York, but find an absolutely amazing deal on a property in Philadelphia, you can make that investment without worrying about getting there to fix an emergency situation, conduct showings, or learn the city's landlord-tenant laws.
Therefore, you can build your real estate portfolio based on profitable investments anywhere rather than being restricted to the location where you live. In the end, this means more profit for you overall and who doesn't like making more money on their investments?
They Charge a Minimal Fee
For all the time, money, and work a property manager saves you from being a landlord, their fee is quite minimal when you look at it in a bigger picture. Most property management companies will charge anywhere from 6-10% of the monthly rent to manage your property. While it may seem like a big chunk of your profits in the beginning, just think about the convenience a property manager offers and how much more free time you will have to look for another investment property or focus on something else you enjoy doing.
You'll Have Completely Passive Income
Finding a way to earn passive income is one of the keys to growing wealth and living the life that you want. Passive income means continually receiving money without doing much work for it. So, you work hard to buy your first investment property and fix it up if needed. Then, after hiring a property manager, you can wash your hands of the hard work and let them do it for you. All this happens while you still get the tenants' rent checks deposited to your account. Now, just think if you have multiple properties! You'll be earning income without doing a thing.
Without hiring a property manager, you'll still receive passive income from your tenants, but you'll be putting much more work into getting it. You'll have to find the tenants, maintain the property, collect rent, and handle evictions if needed. It doesn't seem so easy and passive when you have all of those responsibilities.
A Property Manager Saves You Time and Money
Hiring a property manager means that you save both time and money. While you are paying them a fee to manage the property, in the end, they are saving you money because they handle advertising and showing the property, finding reliable vendors for maintenance issues, and have incredible resources. Not only do they save you money, but they also help you earn more money from your investment property. A property manager will set realistic rental rates that are in tune with the current market, making sure that you will make a profit while also being able to rent it to tenants. Also, since you have more time on your hands thanks to a property manager, you can focus on finding other investment properties or other projects to increase your income.
While you may be skeptical about hiring a property manager, in the end, they are extremely beneficial. These formally educated real estate professionals will be sure to guide you in the right direction to make your real estate investment a great one.
See if Uloop can help with finding College Student Renters
Discuss This Article
Get Student Housing News Monthly
Recent Classifieds
16 Photos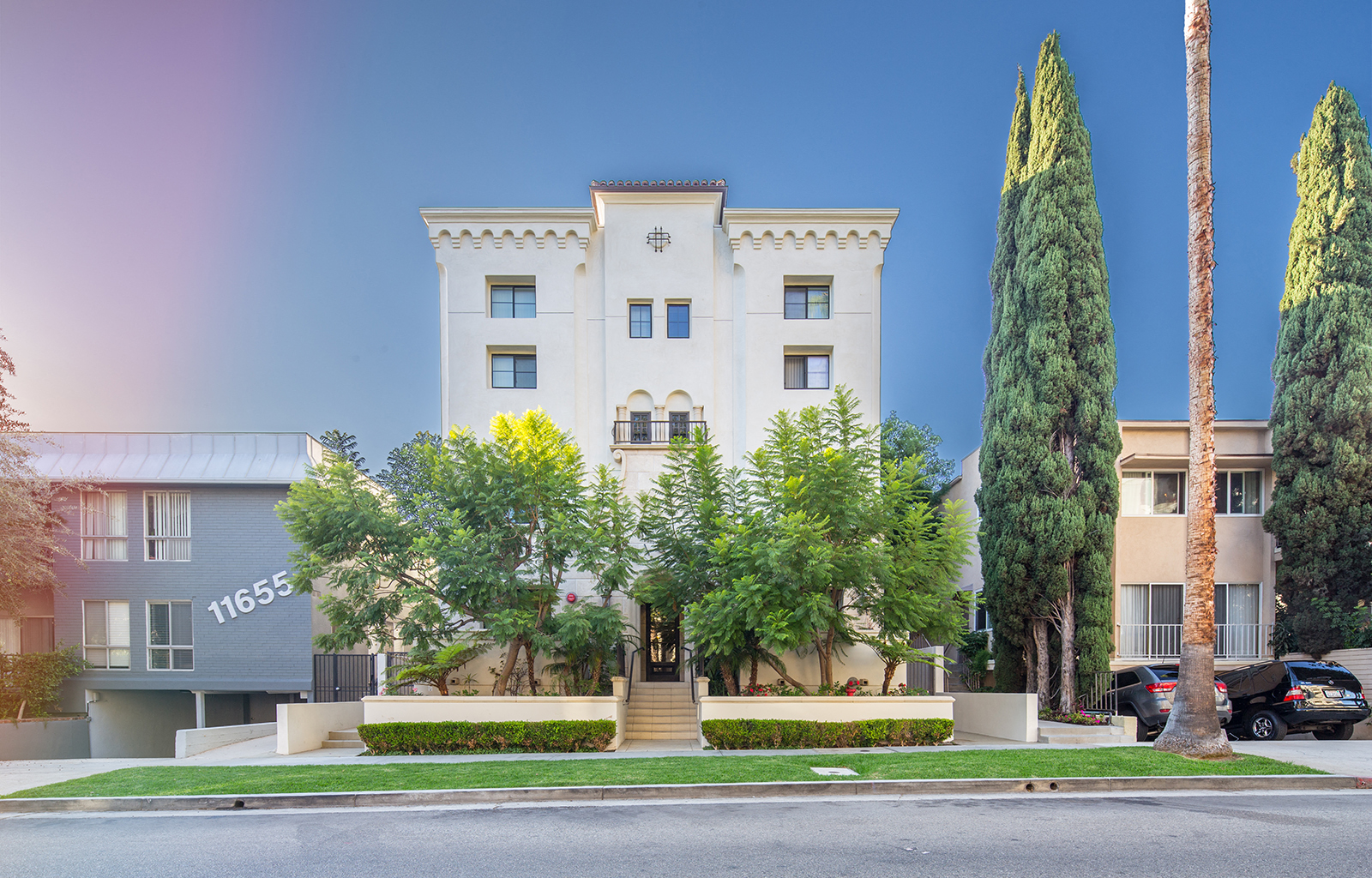 20 Photos