5 Signs That A Tenant Will Not Be Renewing Their Lease
By Ashley Paskill on November 11, 2020
As a landlord, your income is reliant on having tenants. While finding new tenants is a huge part of your job, you may also be able to get current tenants to renew their leases. This is a great way to save time and money on your end as you will not have to find new tenants. However, sometimes tenants do not want to renew their lease. It may be tempting to wait until you are told that you will have to find a new tenant, but being able to spot the signs can help you plan ahead and get an early start on the new tenant search.
Your tenants do not renew their lease early
Tenants who love their apartment and want to keep living on your properties are likely to renew their lease early. On the flip side, if they are less hesitant about living in the same place for whatever reason, they will be less likely to renew early, especially if they are in the process of searching for a new place. You may decide to offer rent discounts or waive the application fee if they decide to renew, but if they are set on not renewing, no number of discounts or gifts may change their mind.
On the flip side, a sure sign that your tenant wants to renew their lease is if they take proactive steps to express interest in renewing. If the renter does not jump on the opportunity to renew or takes their time to decide if they want to renew, they are likely not going to renew, especially as more and more time goes by. This is especially true if you are looking for new tenants and have several interested candidates. Send a letter reminding your tenant of the renewal deadline, and let them know that if they do not make up their mind, the apartment may go to someone else. This will light a fire under them to either renew or to let you know that they have no intentions to renew.
Negative online reviews or comments
While it is obviously better to come to you before putting apartment-related problems online, if they tried to reach out to you and you did not respond or they did not get their desired response, they may post negative reviews or comments online. These comments not only show their dissatisfaction and unwillingness to renew their lease, but they can also discourage future tenants from checking out your properties. Assess the situation, and if you feel comfortable, consider setting up a meeting with your tenant to discuss the comment and see what can be done to help change their mind. See if there is anything you can do to rectify the situation to get the tenant to renew. If not, you will know that you will have to find a renter to fill the vacancy.
Your tenant is asking about canceling their lease renewal
Many leases have a clause that the lease will automatically renew unless the tenant notifies the landlord before a given date that they want to cancel the renewal. If your tenant is asking about this date or what the procedures are for canceling the lease, it could be a red flag that they are not wanting to renew their lease. However, this is only a sign if you have this clause in your lease. If not, your tenant may be hinting that they do not want to renew their lease or they are not responding to your notifications that they have the option to renew.
Other landlords asking about your tenant's rental history
Whether or not you have an automatic renewal clause in your lease, one of the biggest tell-tale signs that your tenant does not want to renew their lease is that other landlords are reaching out to you to ask about your tenant and how they were as renters. This is an indicator that they have already submitted applications to other landlords to live on their properties. If they already submitted applications, they are likely fixed on the notion of not renewing their lease with you.
Your tenant wants a shorter lease
This is a sign that typically manifests itself at the beginning of the renter's lease with you. They may have plans to live somewhere else or have other circumstances for needed either a shorter lease or a lease that goes month to month. While this is not a clear indication if you have student tenants, they still need a place to stay for the academic year. Just beware that although the tenant may be great, if you want a longer-term renter, this is something to look out for. You may decide to not rent to them or to increase their rent to help offset the costs it may take for you to fill their vacancy once they leave.
Having tenants renew their lease is a great way for you to save time and money that you would need to spend filling the vacancy, so being able to read the signs that they are not looking to renew is a great way to prepare to fill the vacancy.
See if Uloop can help with finding College Student Renters
Discuss This Article
Get Student Housing News Monthly
Recent Classifieds
12 Photos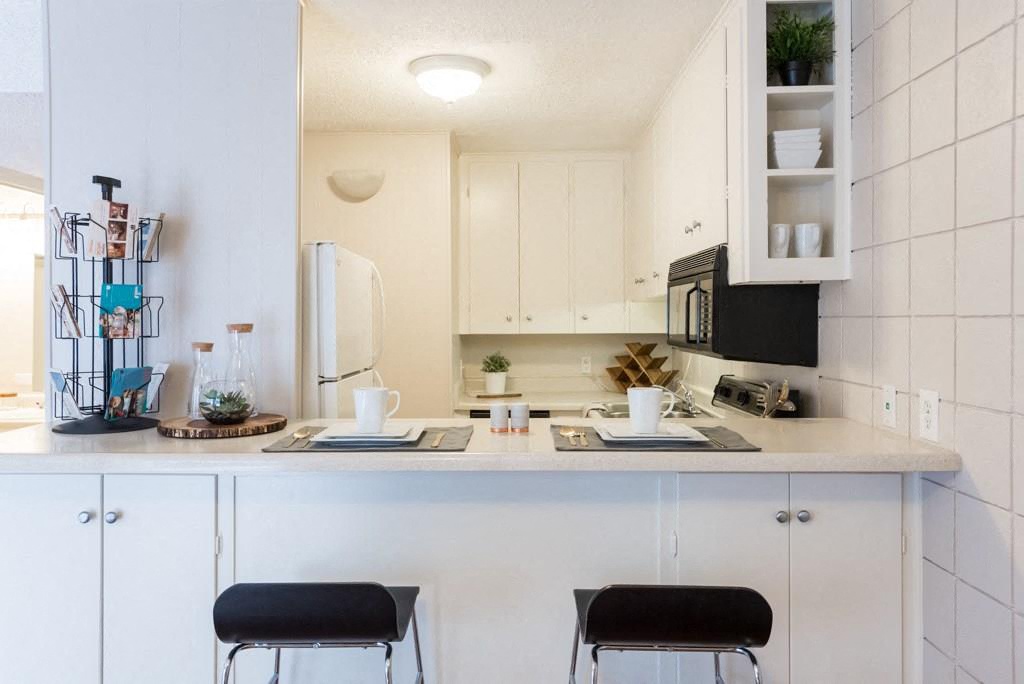 10 Photos
Sexy, elegant Aramani Casa Loft

6 Photos