What to Do When a Tenant Stops Paying Rent
By Kailey Walters on November 20, 2020
As a property manager, you are undoubtedly sometimes faced with difficult situations — such as when your tenants stop paying rent or ask to break their lease early. In many cases, a tenant will probably have a legitimate reason as to why they need to stop paying rent. Whatever the situation may be, it's important that you take some time to have a conversation with your tenant so that you are both on the same page and so you know the appropriate steps to take moving forward.
Review your records.
While this may sound a bit silly, you should first make absolutely certain that the tenant is indeed late on their payment. After all, you wouldn't want to make a mistake and wrongly accuse your tenant of being late on rent when they actually aren't, which can turn out to be embarrassing sometimes. That's why it's important that you double-check your own records first before making any accusations.
Ask your tenant to explain why they are late with rent.
The next thing you should do as the property manager is to have a discussion with the tenant. It's important to be upfront and clear with them. Ask them kindly, via either a phone call or email, why they have stopped paying rent and when they may be able to pay the rent that is due. It's entirely possible that they have a valid reason or that something unexpected happened; perhaps there was a bank error, the tenant forgot, or they misunderstood the grace period or late fee policy. Whatever the situation, convey to them in an understanding but firm manner that they need to pay the rent on time for next time if they want to continue living in their current residence. If the state or local laws permit, you can also assess a late fee.
If they let you know that they are no longer in a position to pay, you can attempt to see if there is possibly a new payment plan that would be better suited for them instead. However, if they are really unable to pay, you should let them know that you'll have to terminate the lease without imposing any penalties.
No matter what the situation is, make sure to be as compassionate and understanding as you possibly can be. For example, if a tenant with a decent history of paying rent on time tells you that they just need a little extra time to make this month's rent, try to be understanding. You could possibly make a written agreement with the tenant that outlines extension terms for them to pay their rent later.
Sometimes, simply having a conversation with them may be enough to get them back on track with paying rent on time, or at the very least, it will get you to both be on the same page. And if not, it's still always important to maintain an open and direct line of communication with your tenant — which is a two-way street — so you both know what to expect from each other. You may find that this conversation comes more or less easily depending on your pre-existing relationship with the tenant. If you already have a good relationship with them, your communication with each other will probably be pretty solid, and they may turn out to be cooperative enough to prevent any further headaches. However, if you don't know this tenant particularly well — or if you've had a shaky relationship with them in the past — having this conversation about their late or missing rent may turn out to be a bit more difficult. That doesn't mean you should despair, though. As always, it is best to be honest, open, and communicative with them so that they'll know you're being as professional as you can about the situation.
Review the lease agreement.
Before you take any real steps toward evicting a tenant who hasn't paid their rent, you should make sure to review the lease agreement. Doing so will help you ensure that the lease contract has enforceable clauses that comply with the statutes of your state, such as the landlord-tenant act. It is important to look over these legal agreements so that your tenant doesn't end up suing you for illegal eviction.
Most states don't legally require a specific grace period for renters to pay rent, but most leases do contain a clause that gives tenants a period of three to five days to pay rent after the usual due date. If the tenant is indeed late this month, bound to the provisions agreed upon in the lease and by state and local statutes as to what kinds of extra fees you can charge. If the lease doesn't specify a late fee, you are not allowed to retroactively change your mind and charge one.
Serve the "pay or quit" notice.
When a tenant fails to pay rent, nearly every state requires landlords to send a "notice to pay or quit." This is often in the form of an email or formal letter that notifies the tenant of how much they owe in rent and/or late fees as well as when they absolutely must pay — otherwise, their lease will be terminated. The letter also typically includes the date, the name of the tenant, the property address, a reference to the lease agreement and the date it was signed, a "pay by" date in accordance with state law, the date range that the requested payment will cover, the option to move out ("quit and deliver up the possession of the premises"), as well as your name and signature.
In most states, tenants have three to five days to pay up in full. If they don't pay or move out, then you have the right to formally terminate the agreement — which means they no longer have the right to live there. However, if they still refuse to leave at that point, you will need to file an action with your local eviction court.
File an eviction action.
At this point, if your tenant has still failed to take any action, you have to take matters up with the local court. You have to take this step because it's illegal in almost all states for a landlord to evict a tenant until all court proceedings have been finalized. This means that you are not allowed to turn off essential utilities or lock out a tenant. (Only once the tenant has legally moved out are you able to change the locks and prepare the unit for the next renter.) This is why you'll need the help of a sheriff. This process can take up to several months.
To start the process of the eviction hearing, you'll need to visit your local courthouse and fill out the proper paperwork. You should also bring the "notice to pay or quit" with you. Then, after you pay the court fees, the administrator will schedule a hearing, which usually occurs about two to six weeks out. Either you or your local court will serve the tenant with a subpoena.
When it's time to attend the court hearing, make sure you have a number of important documents as proof with you, including lease agreements, bounced checks, records of payment of any kind, records of communication between you and your tenants such as phone calls and emails, a copy of the written notice you gave your tenant, and dated proof that the tenant received the notice. Then, if you are able to win in court, your tenant has no choice but to leave and will be given anywhere between 48 hours to a week to do so. If they still don't follow through on leaving, you can then hire the town sheriff to remove your tenant by force — which is, of course, not the most desirable outcome, but sometimes it must be done.
Through this whole eviction process, it's important that you remember to stay calm and keep a cool head. After all, you definitely don't want to complicate things further by harassing the tenant — which can only lead to more bad things, like a lawsuit. No matter how frustrated you may be feeling throughout the process, remind yourself to be calm and professional at all times.
Pay your tenant to leave.
While it may sound counterintuitive, sometimes it's helpful for you to pay the tenant to leave if all else fails. This is called the "cash for keys" method. By paying them, you are giving them an incentive to move out sooner, which can also help you avoid the eviction process altogether. Of course, going through with this requires you to weigh the pros and cons in a businesslike manner. While an eviction will definitely get the tenant out, the process can take up to one to three months, which is not exactly the speediest process.
On the other hand, if you pay the tenant to leave, they will probably move out much sooner than if you went through with the whole eviction process. Sure, it's possible you'll spend around $500 to get them to leave immediately, but it may be worth it as long as it saves you the stress of enduring the entire eviction process. In fact, there are a number of benefits to paying your tenant to move out. For one thing, doing so allows you to turn over the property more quickly so that you can restore your cash flow in days rather than in months. What's more, paying your tenant helps them to save face — nobody wants to be known for getting evicted, and it gives them the cash they need to move out or put down a deposit on a new place.
Overall, it's important to think about the advantages and disadvantages of paying your tenant so that you can then make a calculated decision from there.
Think about hiring a lawyer.
If you feel that you're not up to confronting your tenant about their late or missing payments, it may be a good idea for you to hire a lawyer to get involved. It's possible that your tenant is not intimidated by you or your tactics to try to get them to pay rent; however, they may react differently if they are faced with a lawyer. The lawyer can help you get the money you need and provide notices and formal letters to the tenant, which may prompt the tenant to actually take action at that point.
Some other important things to remember
There are a few important notes you should keep in mind. For one thing, always make sure to keep everything in writing so that you have a record of proof.
Another thing you should note is that, if there were any co-signers on the lease, they should be held responsible as well and be named on all lawsuits and legal papers.
Third, make sure that you do not accept partial rent payments, especially if you think you're going to take it to court. In many places, accepting partial payment will void any legal action you took previously (including pay or quit notices), and will end up starting the eviction process all over again.
When a tenant stops paying rent or breaks their lease, it's essential that you take action right away. Make sure you know which steps to take so that you are able to avoid any sort of legal mess. If you take action immediately, you'll be able to hopefully prevent further headaches by taking care of the situation properly and efficiently.
See if Uloop can help with finding College Student Renters
Discuss This Article
Get Student Housing News Monthly
Recent Classifieds
12 Photos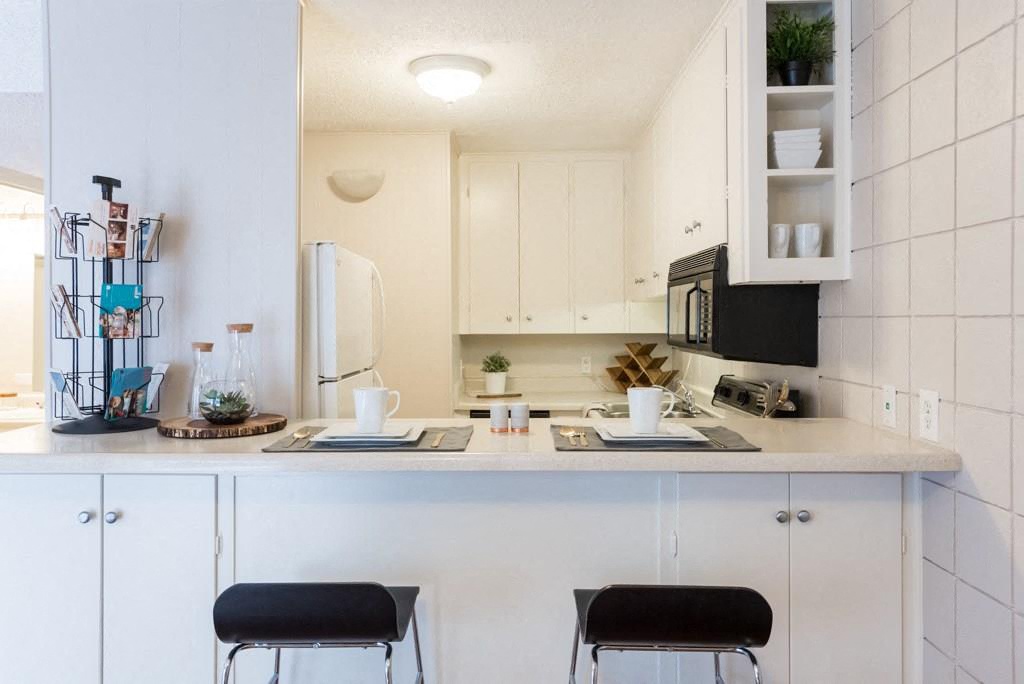 10 Photos
Sexy, elegant Aramani Casa Loft

6 Photos