Seasonal Complex Amenities Renters Will Love
By Danielle Wirsansky on January 20, 2021
Apartment complexes in college towns get more and more competitive as the years go by. College students are cash cows for property managers if only they can lure them into living at their properties. A big, shiny lure for many college students is the amenities that an apartment complex has to offer and this is where some apartment complexes can really shine. Amenities are unique to every property and property managers get to choose what they can and are able to offer.
Renters have come to expect (or hope for) certain amenities, like an on-campus laundry facility or even an in-unit washer and dryer. However, instead of run of the mill amenities that every college student may come to expect when apartment hunting, it is time to explore more seasonal complex amenities that your renters will be sure to love, should you decide to offer them. Read on to learn about potential complex-wide amenities that you can offer your tenants per season and why they might make tenants happy. Remember, a happy tenant is a returning tenant who also refers their friends!
Summer
"And so with the sunshine and the great bursts of leaves growing on the trees, just as things grow in fast movies, I had that familiar conviction that life was beginning over again with the summer." — F.Scott Fitzgerald
Summer is marked by sunshine, heat, verdant plants. It is the season people generally spend the most time outside. Despite the cruelty of the heat in peak summer, people want to be out and about. Summertime feels like a new beginning and a celebration of life. There are several summertime amenities any property manager can add that will help your tenants make the most of the wonderful outdoor weather.
Outdoor Swimming Pools
This is a pretty common amenity that most potential renters look for and that many property managers already offer: an outdoor swimming pool! Sure, it can't be used in the winter but boy will it be used in the summer. Tenants are usually definitely willing to pay a higher rent if it means that they have access to a swimming pool. Public pools are becoming fewer and far between, so for many, the only pool access they have is at their apartment complex. Tenants can use the pool for exercise, to get sun, to chill out, and just have fun.
Obviously, the pool needs to be well-maintained. A dirty, dank pool can be just as much of a turn-off as a clean, well-maintained pool is a turn-on for potential renters. Keeping the pool clean shows that management is active, has an interest in making the property a nice place for its tenants to live, and that there are enough tenants living on the property that the property manager has the funds to keep up the pool.
You can add to the value of your pool by having nice patio furniture out and around it so that tenants have a place to sit and keep their stuff around the pool. It makes the area more inviting!
Outdoor Grills
Another awesome summer amenity that you can offer is outdoor grills. You can either have a designated area for a couple of grills or spread them throughout the complex, whichever makes the most sense for your property. If you want to go the extra mile, you can even include a few picnic tables around the grills so that tenants have a place outside to picnic and eat while enjoying the fine summer weather in the comfort of their own apartment complex. Picnics out and about are great, but nothing beats the convenience of having that picnic right outside your home.
Grilling is definitely a summer pastime and living in an apartment complex, most people do not have an area to keep or use a grill themselves, even if it is personally owned. And if your renters are students, they might not be able to afford their own grill. Providing tenants with grilling stations on property shows that you, as the property manager, care and that you encourage them to enjoy the property to its fullest extent.
Autumn
"Winter is an etching, spring a watercolor, summer an oil painting and autumn a mosaic of them all." – Stanley Horowitz
Autumn is a special time of year. The weather is cooling. The colors are changing. For many, it is the last time that they will really get to enjoy the outdoors until winter has ended and spring has returned. Autumn is also when college students return to school and start their new semester, which is often a stressful time. Read on for some autumnal amenities that you can offer your tenants to make the most of the season!
Private balconies/patios
There is nothing like feeling a faint chill in the air, being able to brew a hot cup of coffee, tea, or cider and stepping onto your balcony or into your patio to greet the morning. This is why offering tenants private balconies or patios can be an awesome amenity!
While winter is often too cold to use such an amenity, fall is a great time to enjoy moments in the cold before retreating back inside to warmth. It allows you to enjoy the changing colors of the season and have a private space from which to view and enjoy it. If your tenants are able to have a pet dog, having a ground floor patio can also make it much more convenient to walk the dog, especially in the cold weather.
Dog Parks/Nature Trails
Continuing on in this vein, another awesome fall amenity that you can offer is either a dog park or a nature trail. If you allow your tenants' pets, then giving them a place to walk their dog is a really great boon to any major pet lovers and will certainly attract more tenants to your property. In fact, a dog park will encourage more pet-owning tenants to your property since it is so convenient to have them there.
The nature trails are also a great idea for pet lovers and even those who just enjoy the outdoors and want to experience it a little bit more personally than from their balcony or patio.
Winter
"Winter is the time for comfort, for good food and warmth, for the touch of a friendly hand and for a talk beside the fire: it is the time for home." – Edith Sitwell
Complimentary Hot Beverages
Winter is the coldest time of the year and everybody is looking for or could use a little bit of warmth. One way to make a kind gesture (especially for the season!) is to offer complimentary hot beverages in your leasing office or clubhouse.
You can periodically brew pots of tea, make a Keurig and pods available, or even offer more seasonal hot beverages like hot cider. Then, whenever a tenant comes into the office, they can help themselves to a cup. You can make it something they can grab for themselves for ease and convenience or you and the office workers can individually handle each cup, taking the time to talk to and connect with your tenants. That way, they leave the office feeling warm and valued.
Indoor Fitness Centers
Another amenity most tenants appreciate is a fitness center in their complex. This allows them to forego paying a gym membership, cuts out driving and travel time, and just makes it more convenient overall.
Many college students, if they cannot afford a gym membership, often work out outside. This can be extremely difficult or taxing (if not downright impossible) in the winter. Some students do not have cars, which makes it difficult to travel to a gym, or there are not many local gyms along the bus route. This is why having access to an indoor fitness center at their apartment complex is often a much sought after amenity that can attract a much greater number of college student tenants to your property.
Spring
"Spring adds new life and new beauty to all that is." — Jessica Harrelson
The hallmarks of spring: a return to warmer weather, a thawing of the land, the growth of new life. Spring is often a pleasant (or return to pleasant) weather. It is not quite as cold, people can go outside and enjoy the outdoors a little bit more. As a property manager, there are a few seasonal amenities you might consider offering that have a certain tie to or relevance in spring. Read on for some suggestions!
Covered Parking
The first suggested amenity is covered parking. Covered parking is so important during the spring season. First, it rains an awful lot in spring. And there is nothing worse than pulling into your apartment complex just as the skies open up and all you can do is look hopelessly up at your door, knowing that the only way to make it inside is to get you (and all of your belongings) soaked. Covered parking can save the day! It can allow you to get out of your car and gather your belongings without getting soaked and the distance you have to go much shorter if the covered parking is not attached to your complex and you have to make a mad dash instead.
Too much rain can also damage a car, and tenants will appreciate your efforts to keep their cars safe and whole. This is especially true for college students, who often do not have the fund to take care of their car's cosmetic appearances, like when the rain wears away the paint, or to repair significant issues caused by rain, like rust. When you help a student stretch their budget, you make it a lot more likely that they can afford to live at your property.
Pollen is also a major problem. Spring is when pollen comes into full swing, and everyone has felt their heart sink when they have come out to their car and seen it completely covered in pollen. Especially if you have pollinating trees on your property that students might have to park near just to live on your property, covered parking might be a really thoughtful and considerate gesture to your tenants. No one has time for the mess that pollen creates and its cold-like side effects, nor for the damage, it can wreak on a car's paint job.
Some properties offer parking in a parking garage for the complex. Obviously, this is the most protective kind of covered parking and it is much likelier that your tenants' cars will stay safe from the elements (and most likely from each other as well).
However, not every property is designed for a parking garage nor can every property manager afford to just go and build one. A nice in-between could be simple covered carports in existing parking lots. The structures are simple and certainly cheaper to build than a parking garage. Perhaps not all parking needs to be structured, but select areas of parking where it would be truly beneficial (and not an eyesore) could really help your tenants out.
Athletic Courts
Another eye-catching amenity that you can offer to your tenants is athletic courts on the property. Most people play one sport or another or are interested in picking up another. With an athletic court in their backyard, they can engage and play to their heart's content, either practicing a sport or picking up a new one. Giving the option to play on the property is a wonderful gift for a property manager to give a tenant.
Athletic courts can be considered a spring seasoned amenity for several reasons (including that it is warming up enough for tenants to even be outside!) but the most important reason is that the majority of sports for which a property could offer the correct kind of athletic court are spring sports. The most common kinds of athletic courts found at apartment complexes include tennis courts, basketball courts, and baseball fields. The one thing that ties altogether? The fact that they are spring sports!
Having athletic courts also allows you to create community-building events with them that will help to make your tenants happy living there and more enmeshed with the people they live alongside. Creating a community is an excellent way to help tenants build roots at your property and make them more likely to stay.
For college students, having access to an athletic court gives them the opportunity to engage in a low cost, low effort activity for their jam-packed schedule and low budget. Any kind of athletic field you might be able to provide is sure to be a hit with your tenants.
Think about the possibilities and what your facility is able to offer. Think of unique offerings that only you and your property could offer. Think of options that would be really beneficial to residents, because of where your property is located, the weather, and more. Think of amenities that would specifically appeal to college students, as your preferred demographic, and make a plan to make that happen. These can be slow changes that you gradually build up to. Remember, Rome was not built in a day. But taking the plunge and making the extra effort to provide these amenities to your tenants will help you make your property as successful as possible.
See if Uloop can help with finding College Student Renters
Discuss This Article
Get Student Housing News Monthly
Recent Classifieds
16 Photos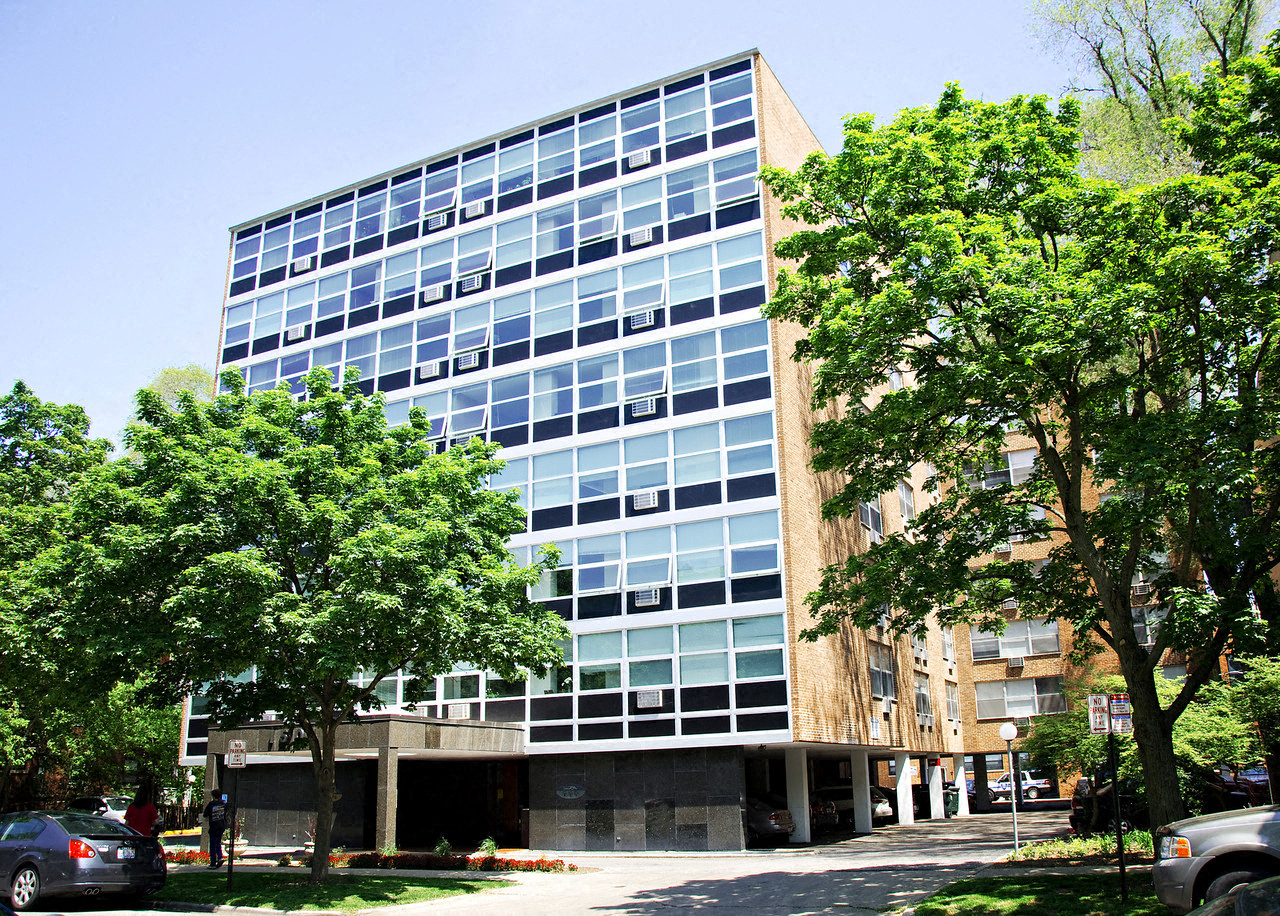 32 Photos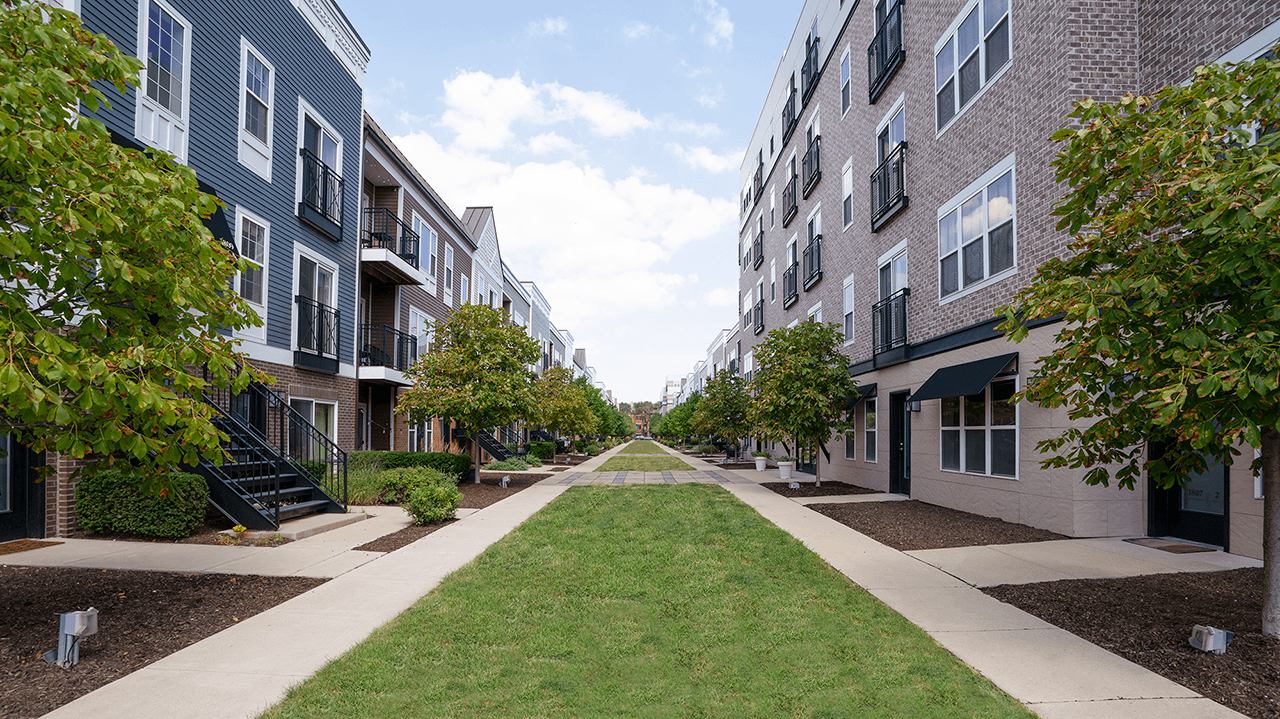 12 Photos